Plant of the Month - March - Rice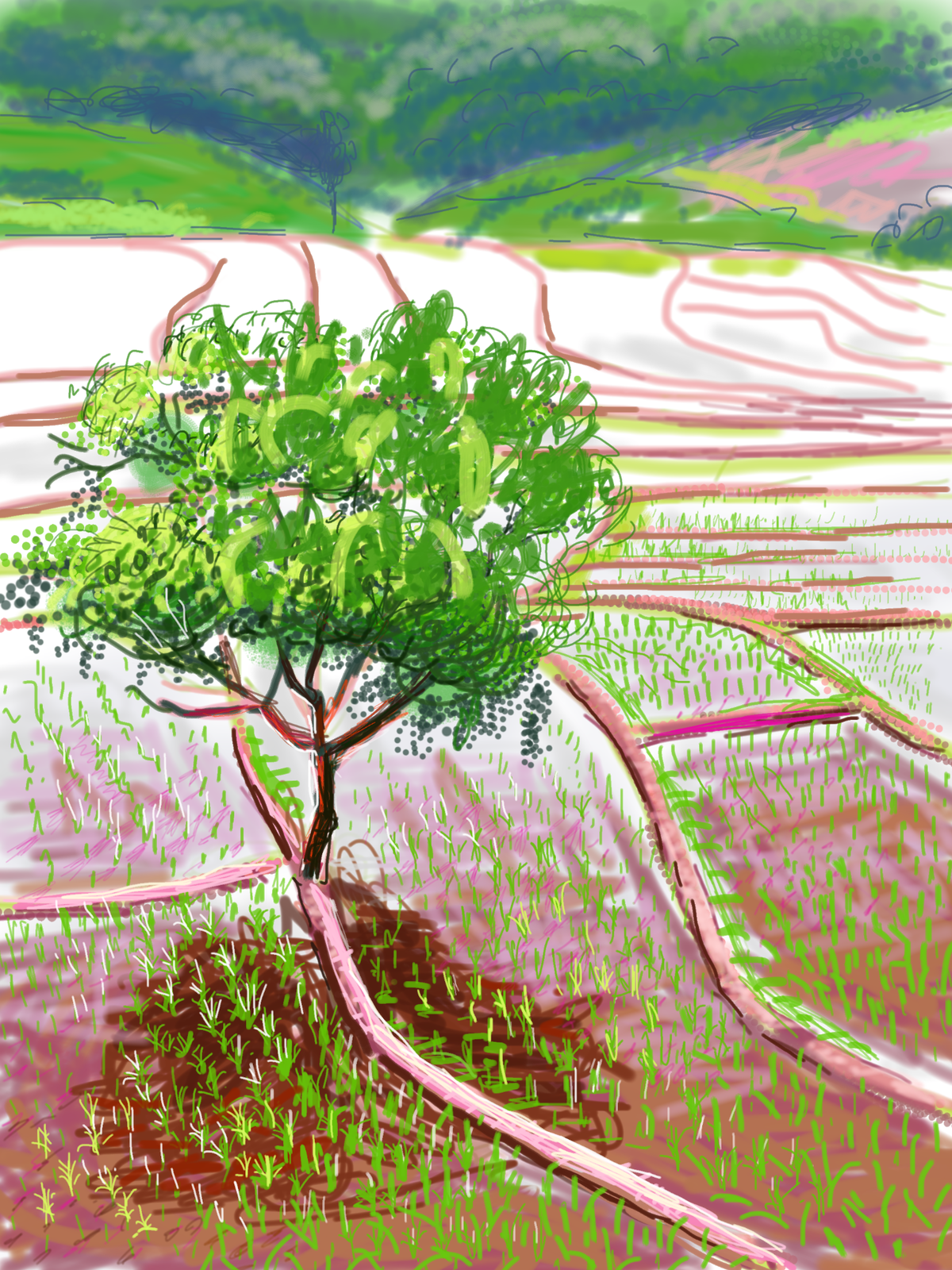 Artist:
Illustration by Andy Maitland
Instagram: @andy.maitland.ipad.artist
Facebook: @ipadartist
Andy Maitland, iPad Artist, makes digital drawings on an iPad using a stylus and the drawing app 'Brushes'. He lives and draws in Surrey, UK. His drawings are made directly from observation, usually outdoors. His background training is in the arts and design industry. He has been making digital drawings on his iPad since 2011, becoming what he calls an 'iPad Artist'. Find out more: http://www.andymaitland.com/
Why did we pick it?
Rice feeds billions of people across the world. It's a major food source and export in official development assistance countries, and also a common subsistence crop. UKRI supports a wealth of collaborative research with these countriest to improve their rice crop and its ability to withstand climate change, pests and diseases.
Rice extras:
The International Rice Research Institute is an example of international collaboration. UKRI works with IRRI though the Global Challenges Research Fund. IRRI is dedicated to abolishing poverty and hunger among people and populations that depend on rice-based agri-food systems. Through its work and partnerships, IRRI aims to improve the health and welfare of rice farmers and consumers; promote environmental sustainability in a world challenged by climate change; and support the empowerment of women and the youth in the rice industry.
Read more: https://www.irri.org/about-us
The Newton Fund Sustainable Rice Programme is a funding partnership between researchers in the UK, China, Thailand, Vietnam and the Philippines to promote sustainable rice production. All grant holders met face to face for the first time at the International Rice Research Institute in the Philippines. The researchers tell us about their projects and the benefits of the Newton Fund.
Watch the video: https://www.youtube.com/watch?v=Pzr4Rbzz05M&feature=youtu.be
Read more: https://bbsrc.ukri.org/news/food-security/2017/170106-pr-over-6m-newton-fund-investment-in-research-to-underpin-future-of-rice/
Naturally occurring protein discovered which boosts rice yield by 50%
In collaboration with researchers at Nanjing Agricultural University, Dr Tony Miller from the John Innes Centre has developed rice crops with an improved ability to manage their own pH levels, enabling them to take up significantly more nitrogen, iron and phosphorous from soil and increase yield by up to 54%.
Read more: https://bbsrc.ukri.org/news/food-security/2016/160628-pr-protein-discovered-boosts-rice-yield/
UK scientists on a mission to prevent arsenic poisoning from rice
A team of UK scientists are investigating rice plants in a bid to find out whether people are inadvertently consuming dangerous levels of arsenic – a deadly poison and carcinogen – through rice, meat and dairy products.
It is estimated that arsenic contamination in food and water affects nearly 140 million people across 70 countries – South Asia being the most severely affected where rice is consumed as the staple food.
Read more: https://stfc.ukri.org/news/uk-scientists-on-a-mission-to-prevent-arsenic-poisoning-from-rice/
Plants use underground networks to warn of enemy attack
Plants use underground fungal networks to warn their neighbours of aphid attack, UK scientists have discovered.
If crops can be managed in a way that exploits the natural communication channel, it could also provide a new weapon in the battle against insect pests.
The roots of virtually all groups of plants, including important food crops such as wheat, rice, maize and barley, are colonised by symbiotic fungi.
Read more: https://nerc.ukri.org/planetearth/stories/1458/
Seeding a new green revolution
Researchers at the University of Oxford and the Chinese Academy of Sciences discover a new gene for "Elite crops", which improves yields of cereal crops such as wheat and rice, using less fertilizer.
Link: https://bbsrc.ukri.org/news/food-security/2018/180815-pr-seeding-a-new-green-revolution/
Discovery could pave the way for disease-resistant rice crops
Researchers have uncovered an unusual protein activity in rice that can be explored to give crops an edge in the evolutionary arms race against rice blast disease, a major threat to rice production around the world.
Link: https://www.jic.ac.uk/news/discovery-could-pave-the-way-for-disease-resistant-rice-crops/