Plant of the Month - August - Lavender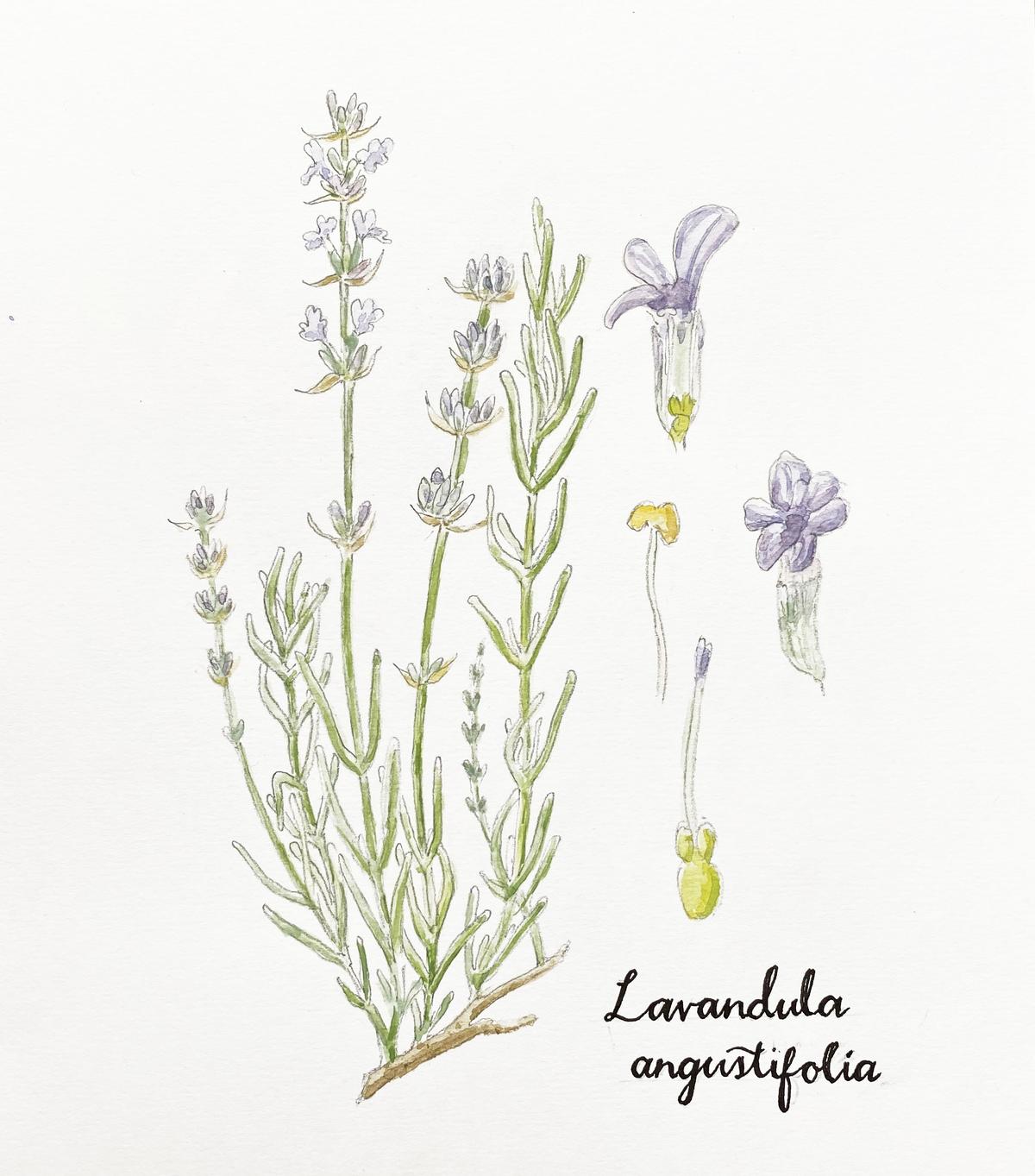 Artist
Emma Mitchell is an illustrator and jewellery maker.
https://silverpebble.net/about-me @silverpebble
Why did we pick it?
Lavender is a potential host of devastating plant disease Xylella fastidiosa. This month, we'll be highlighting how cross-border movement of plants and plant material plays a major role in introducing new diseases to plants that have never encountered them before - a recipe for a plant health disaster - and the roles of epidemiology, DNA fingerprinting and social science in understanding, monitoring and tackling disease spread.
Lavendar extras
Lavender is a woody plant and a potential host for Xylella, a serious plant disease that hs entered Europe.
Manmade marshes poorer in plant-life than natural ones
nerc.ukri.org/planetearth/stories/1292
Sea lavender is conspicuous on a natural salt marsh at Holkham Norfolk
All choked up
nerc.ukri.org/planetearth/stories/1309
Research into the anti algal properties of all types of straw lavender
Citizen science: The people behind the data
nerc.ukri.org/planetearth/stories/1825
"There were so many imaginative questions but we selected a comparison between pollinator visits to the English and French lavender"
AHRC grant to develop eScent - a wearable device using aroma-based stress management, including lavender
https://www.neuroscience.cam.ac.uk/directory/profile.php?scentsory
https://vimeo.com/escent